THANK YOU 2011!
5..4..3..2..1…. WELCOME 2012!!! 
(wahaha. I just need to type this, since I can't think of a good one. lol) Originally, this was really a long post but I accidentally clicked the back button. Only a part of my original blog entry was retrieved. :-(( 
Enough with that, I need to spread positivity. haha!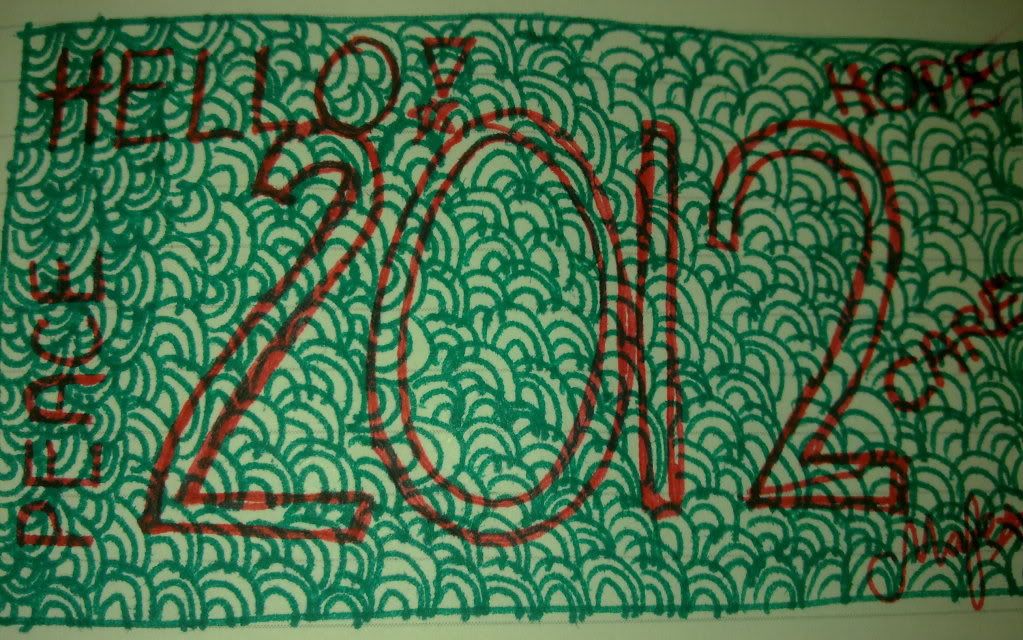 haha! I'm sorry for this. I just want to make one. 
2011 just ended. It's already 2012. Another 365 days to fill in with memories and adventures. 
I think 2011 went by so fast, a little too fast. The year 2011 has been so memorable to me. It is the most eventful year to me. When I say eventful, I really mean it! wohoo! Great things happened to me this year. 
First, I turned TWEENTEEN this year. haha Ipilit ang pagiging teenager! haha I had a 2pm-10pm duty at RMC on my birthday. Got 2 long stem red roses and a cookie from NJ and Wilson on that day. The g51 girls got roses from them. So sweet. The roses were delivered by Wilson all the way to Shaw Blvd because G51 are not together for the last duty rotation.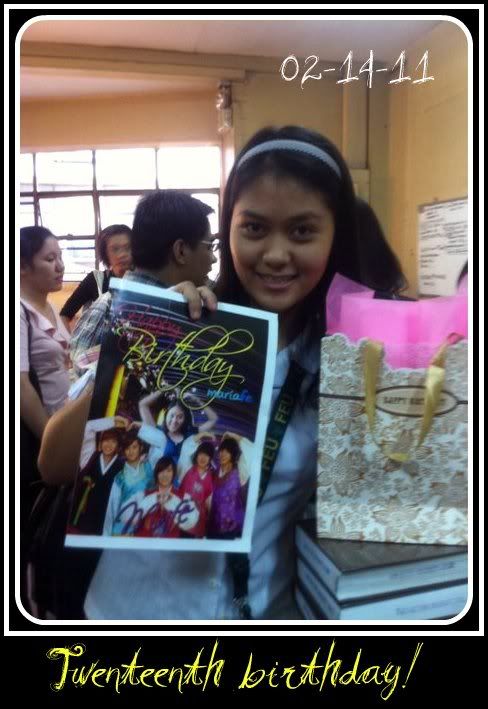 Post birthday celebration on the 18th of February. My group 51 family gave me Etude House products. I remember my 19th birthday, they also gave me an Etude House lip tint and a Lee Min Ho folder. During that time, my boyfriend in my dreams(hahah), Lee Min Ho, was the endorser of Etude House. They really know how much I like Lee Min Ho. haha.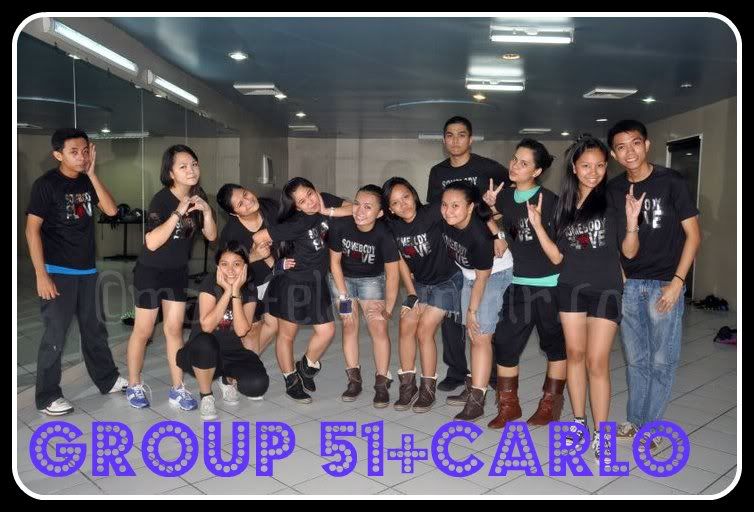 Etude house products
After class, I had dinner with my F1 and F2. We are complete that day! Laine organized everything. Oha! May future na siya sa pagiging event organizer. haha! It's so hard for us to have a get together without anyone missing. I did not pay anything, buti na lang! hahaha chos! They did not even gave me a chance to view the receipt. The dinner is their gift for me. Laine's birthday gift to me was a Marithe +Francois Girbaud wallet.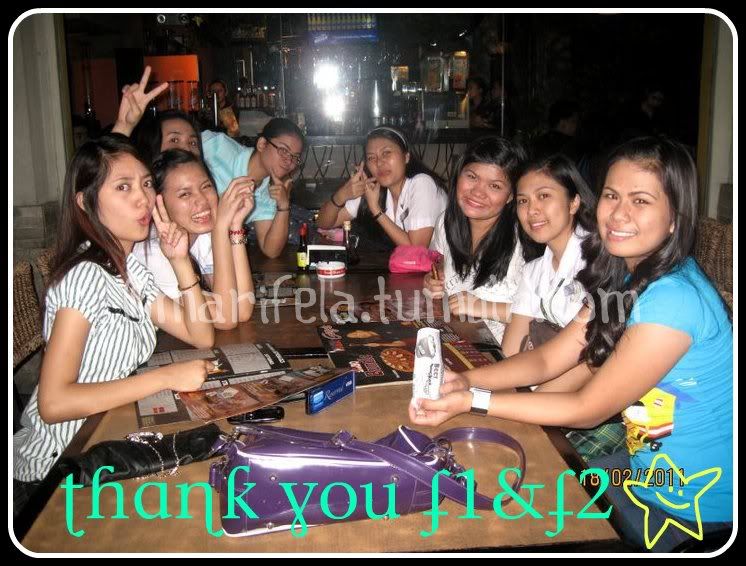 Dinner with F1 and F2 at Gerry's Grill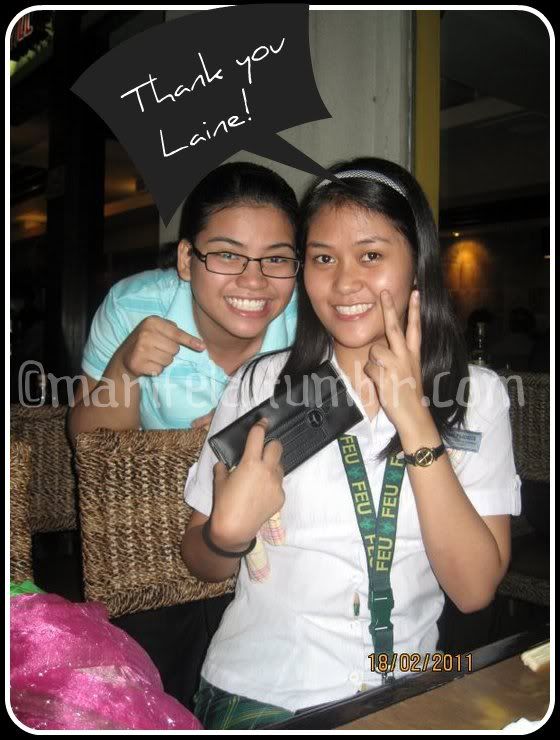 With my best buddy. :-) That's the wallet that she gave me. 
It's not the material things that made my 20th birthday celebration memorable. It was those lovely people who always make me feel special. I thank God for them. :-) You know guys who you are, my deepest gratitude to all of you. 
Second, I graduated college from Far Eastern University last April 12, 2011.  Hmm. I'm not grade conscious, well on my opinion. I just always give my best in everything that I do. I don't want to regret. So I always study hard since I was a kid. I don't know why. I just love studying and learning a lot of new things. When I was a kid, I really cry whenever I got low on quizzes even on recitations. If I'm not contented with what I've said and on my scores I always cry. Well, I abandoned that attitude before I entered high school. I'm no longer that sensitive. I always give my best, even if there are times that my scores are not that high enough and even though I don't always win on competitions, I don't regret because I know I did my best. If I feel regretful, it means I was not able to give my best. I brought that philosophy when I entered college.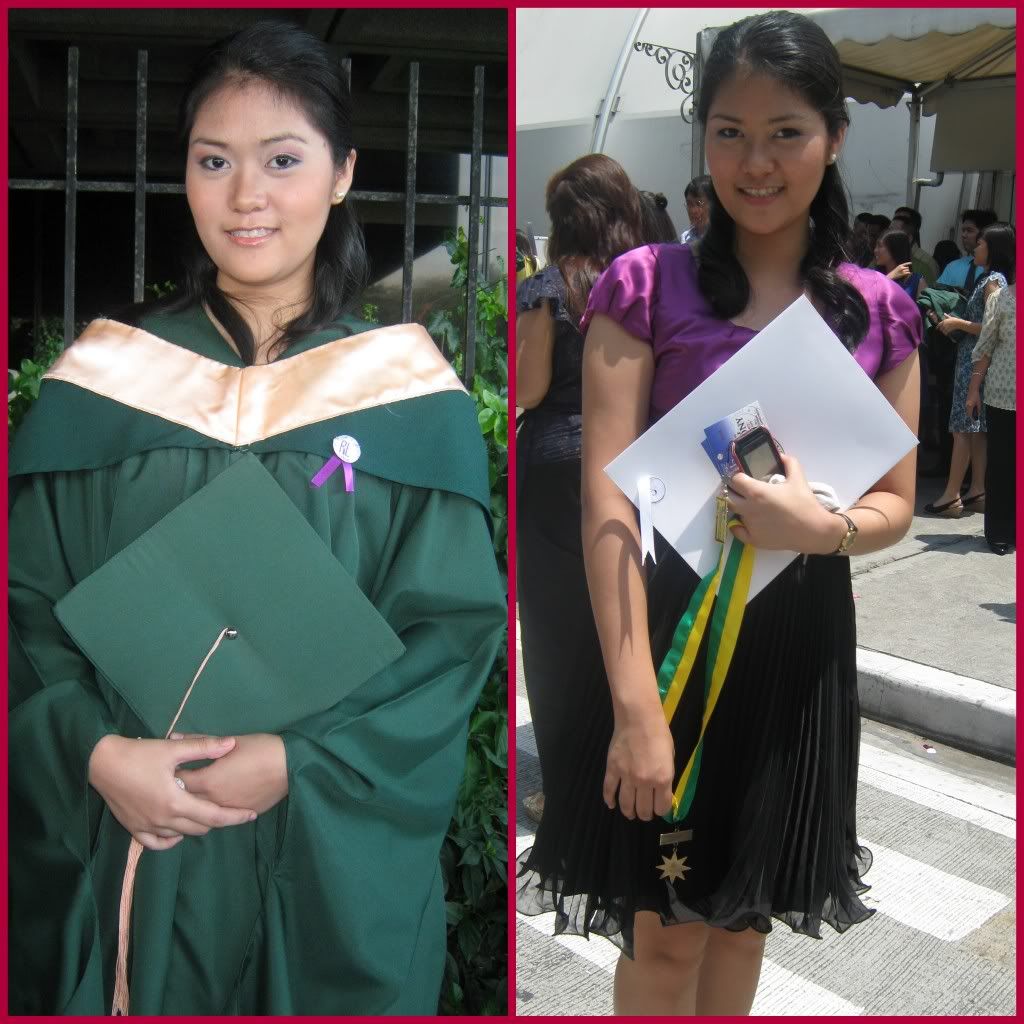 I entered college without so much thoughts on Latin honors. I just focused on my studies. With that much passion on studying and God's help I was able to make my parents so proud of me. I know being so diligent on my studies is not enough to return all the favors that my parents gave to me. drama much. haha. Well, I always see myself as someone who still lots of things to learn. I really do! I really enjoy being with people on whom I can learn a lot. 
Third, I took the greatest exam of my life last July 2 and 3. I chose the review center that I can trust. I chose ARTS. Reviewing for the board exam has been so much fun with ARTS family. I believe in them and they make us believe on ourselves. My faith has been much stronger. So on the day of the board exam, I felt not that much nervousness. I know God is with me. 
My fellow ARTS-mate. :-)
L TO R: Kim, Justine,Me, Den, Laine, IDK him(hahaha!), Cellene
Fourth, I passed the nursing board exam. I'm pretty much happy with my board rating. You can't imagine how nervous I was on the day of the results. I was 300x more nervous on that day than I was when taking the board exams. Exaggerated? NO! Those who took the board exam can agree with me. Am I right?
Print screen of my name in the list of passers. 
Fifth, my father witnessed my oath taking(09-18-11) as a registered nurse. He was not able to see me marching on my graduation day last April but he was present when I was officially been considered as a registered nurse. It's 100x more awesome! haha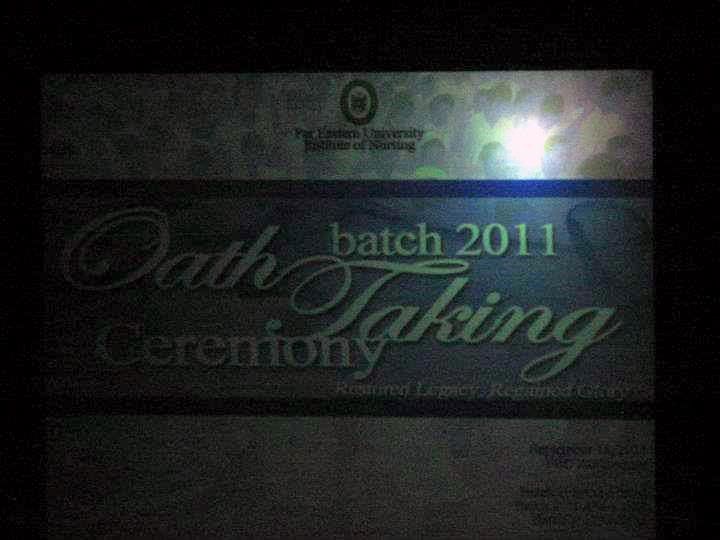 Sixth, I have created so much memories this 2011 with my family and friends. Some of those were:
February 3. I went to Binondo with Denise, Cellene and Carlo to celebrate Lunar New Year. We ate authentic Chinese foods. I will never forget the black chicken!!haha Shanghai fried siopao is the best!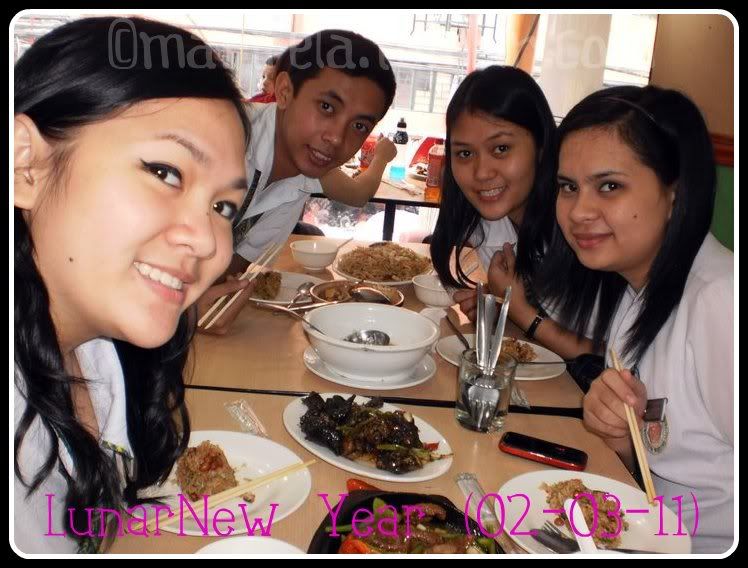 February 22. We also tried Thai food at Banana Leaf. For a change naman, haha. Break for a while from Korean restaurants.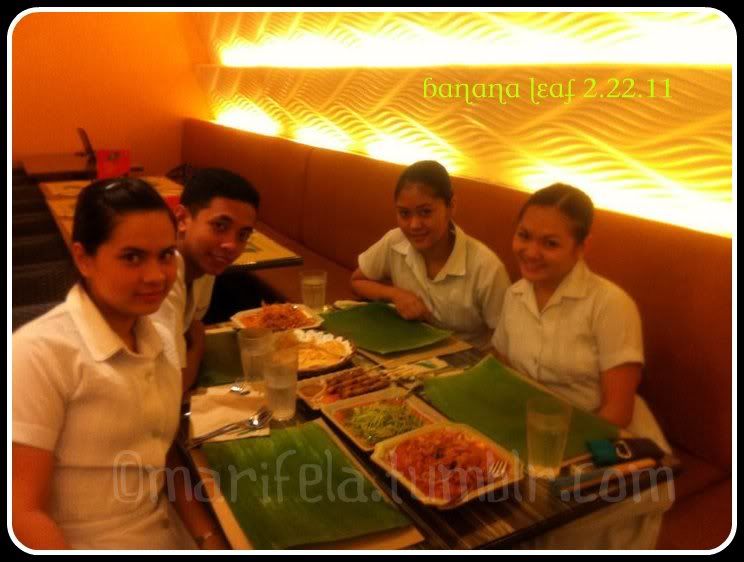 August 6-16. Spent 10 days away from the city. Visited my Lola in Leyte with my family. Enjoyed the beach! Lechon FTW!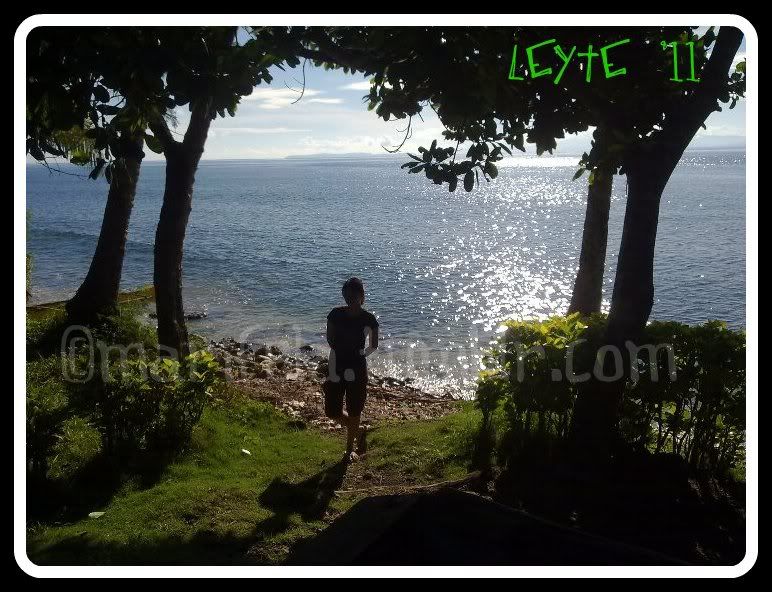 October 11. Dinner with F1 and F2. Happy but somehow sad because Mac will leave to Taiwan. Read my post about it, here.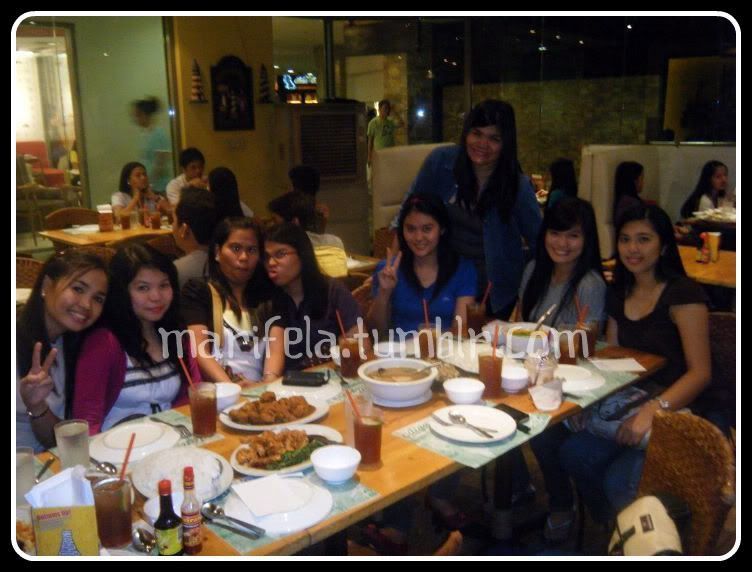 October 23. Had a mini reunion with my high school classmates. Fun being with them again. Talking about our chosen fields and blah blah.  :-)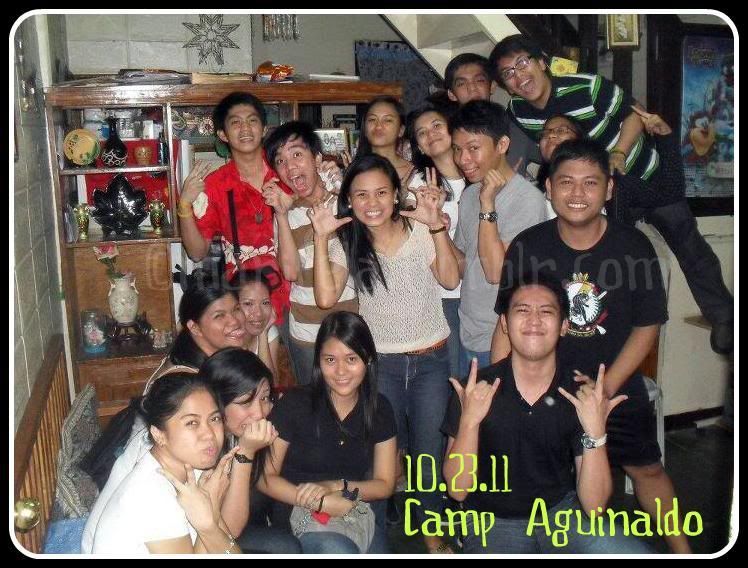 December 15. Went to Korean Cultural Center with Denise. Read my post about it, here.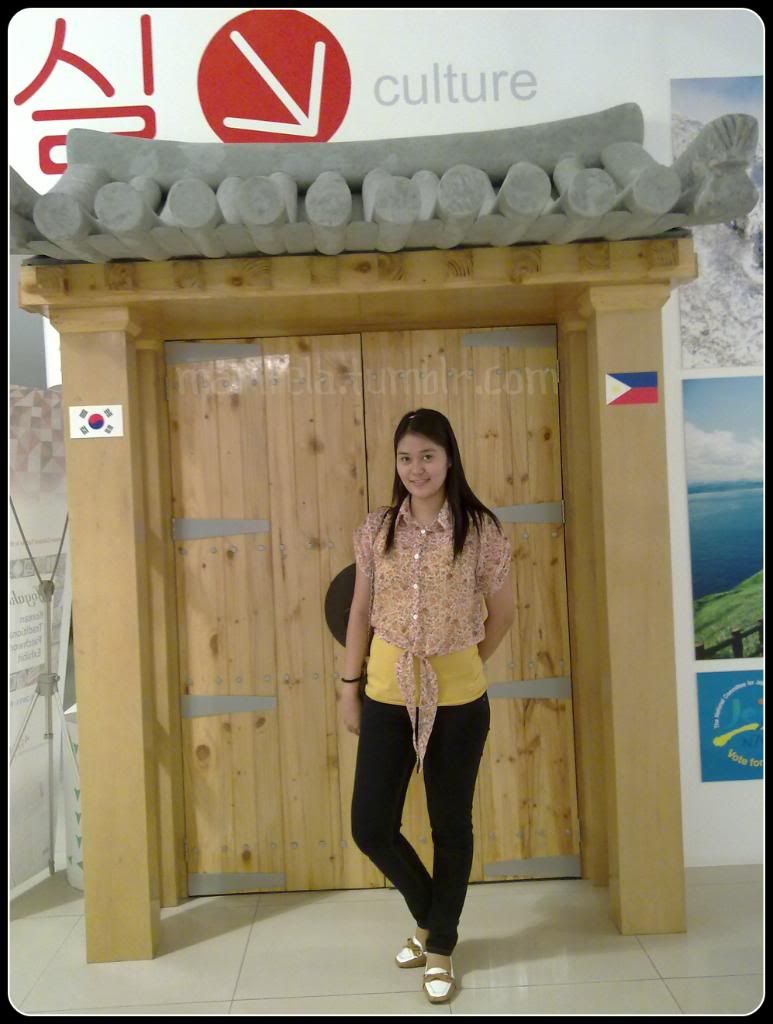 Thank you 2011 for giving me so much happy memories. 2011 has been an awesome year to me, I hope 2012 will be the same, or more awesome! I'm looking forward to create more memories on the year 2012. I"ll be turning 21 on 2012. So I made sure that I'll be having a great 2012 by having my 2012 checklist, 365 day challenge and my dreamboard. Let us all reach our dreams! Let us make this world a better place. Don't just think of yourselves. Do something for the environment, for other people. Remember, evilness starts with selfishness. Share what you can share.
"I will not give that which costs me nothing. For then, my sacrifice would be halfhearted." -Edric Chen"
Smile more often. Be sincere when saying thank you. When you say sorry, mean it. Be more understanding. Be more patient. Be the best person you can be. 
Let us leave all the negativity. Let's face 2012 with positivity, peace, and hope. Make 2012 your year! Start your year right! 
Happy New Year to you, you and you, you, you, you. :-)) 
God bless us all!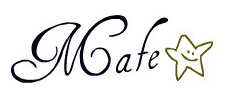 reblog &nbsp &nbsp &nbsp 26 notes