Kokology
December 30, 2011. Rizal day.
1:40PM. LBC delivered something to our house. I did not order anything from online shops so I did not expect a package. Hmm. It must be from Laine and I'm right.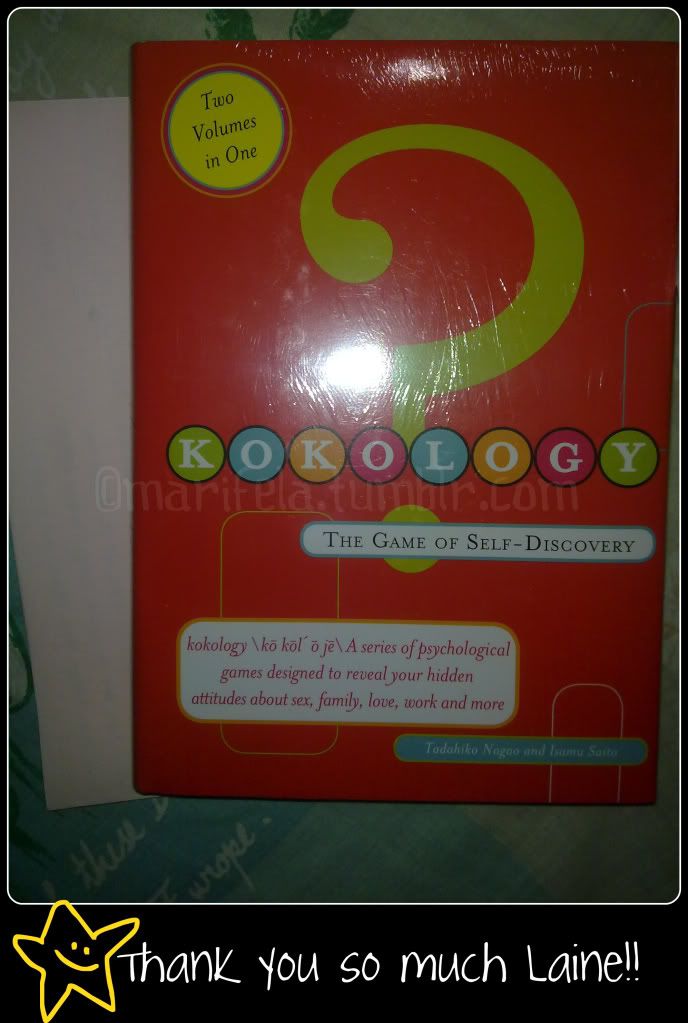 Kokology book[Hard bound; Two Volumes in One]
"Kokology is the game of self discovery, It is a series of psychological games designed to reveal your hidden attitudes about sex, family, love, work and more. "
Laine is so fond of sending me a package. Thank you for this best buddy, Laine. I really appreciate it! :-)
God bless you! Merry Christmas and a Happy new year Laine!